...
Clutter makes my head spin.
Scattered toys make me mentally break into a sweat.
I wish I was joking. I definitely feel the need to go through our toys and purge about 75% of them. They seem to multiply while I sleep.
I have long term plans for the "toy room." It currently houses (and will always) our piano and our instruments. It is a very large room with not much light. I need to repaint it a lighter color, hopefully this fall. We currently have a toy box and a basket to "manage" the toys. The basket was to house toys that were age appropriate for Gianna. I quickly looked the other morning and shocker...it isn't working.
As of now, they are both bountifully overflowing.
I love the thought of things like this:
But, each of those have reasons they won't work. Our toys don't fit into a 12x12 shape. Trucks. Trucks. Trucks. Planes. Tools. Etc. Our toy room is carpeted, so wheels would really be impractical (and little fingers!!!). I love the rustic industrial feel, however, call me strange...but I don't really want to look at the toys.
So, I have thoughts of building something like this: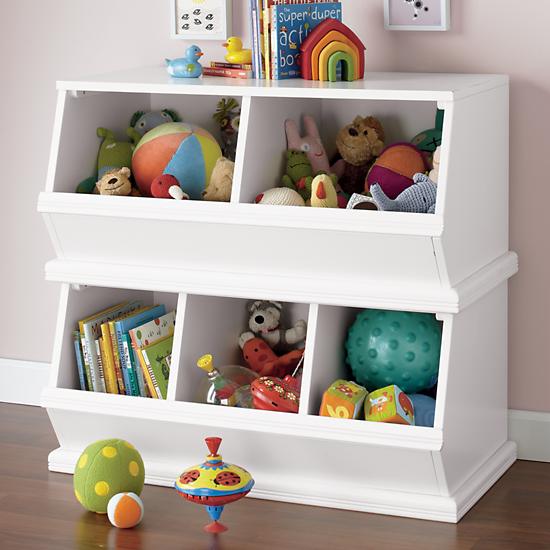 I am a basket person. I love them. Or at least the thought of them. I have a feeling that they wouldn't hold up to the abuse they might endure, or be that helpful in terms of actual storage of said offenders.
So...something like these have caught my eye...grown up toy room storage, if you will.
Storage bins. Laundry hampers. Floor bins.
I want something that they can move themselves, Something that could be re-purposed as they grow. Something that I wouldn't mind being in a room ;).
We are finished with installing the doors!!! Painting and trimming are next, but I feel like the next room that needs to be functional is the toy room.
How do you contain your toys?
...